It's happening everywhere: customers are coming back but employees aren't.
While some types of businesses can get by with fewer staff, the restaurant business isn't one of them. There are several factors creating and contributing to the staff shortage, and most of them are out of your control.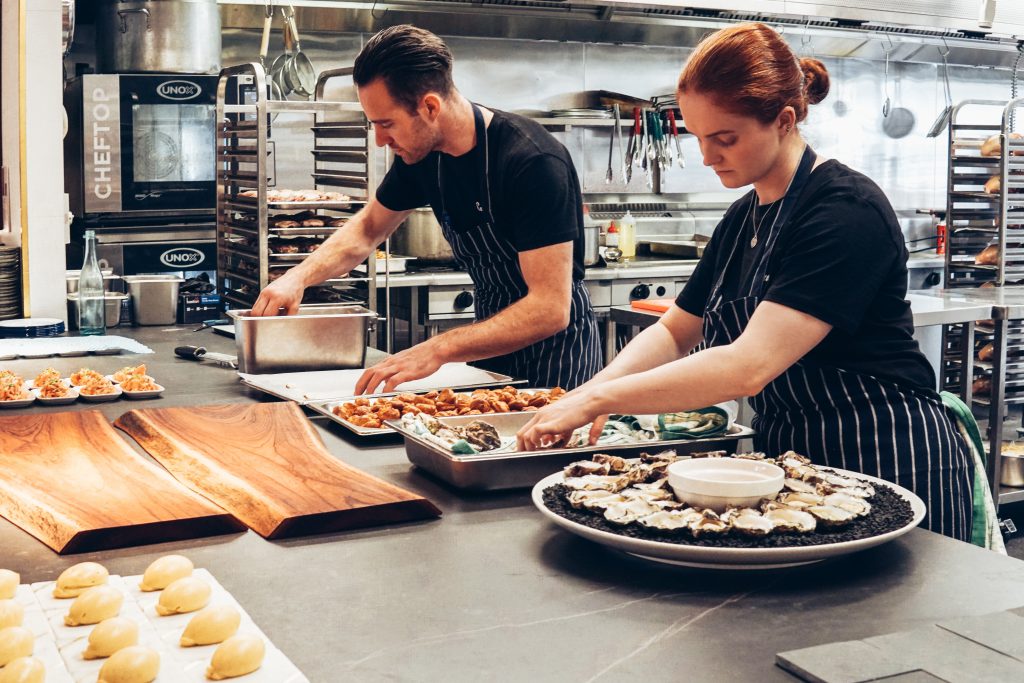 So what IS within your control when it comes to attracting and hiring the best staff?
We hate to say it, but if you want to keep your restaurant fully staffed with great employees, it's critical to understand that right now you're competing with a LOT of other places for a VERY small pool of talented and experienced people. You must set yourself apart from the other restaurants vying for these few good employees or you risk taking a major blow to your business. And don't think simply offering a higher hourly wage will do the trick—even if you can afford to pay them more, that's just not going to be enough to secure the best talent.
Competent, skilled, experienced workers who WANT to go back to work have their choice of employers, and they don't have to settle for the first offer.
In this "employee's market," ask yourself: what do they want?
Servers and bartenders want better tips, happier customers, faster turnover, less stress, accurate orders from the kitchen, and bars that are organized and fully stocked.
Cooks and expediters want clear orders, easy view of orders, fewer customer complaints, less stress, and to be able to focus on the food.
And what do YOU want?
Happy, productive, motivated employees who stick around!
Getting the right people on your team is the most important thing you can do to help you get the other things you want: more revenue, faster table turnover, less food waste, and real-time numbers and excellent reporting.
Believe it or not, there's an app for all that!
aBitNow is easy to use and quick to implement–and makes it possible to give employees what they want. Imagine being able to tell a prospective employee honestly that your restaurant uses a system built specifically to make their job easier and help them make more money.
As an aBitNow restaurant, you offer a workplace that's less stressful, a system that's more efficient, a loyal base of pleasant customers, and the potential to earn way more tips than they're used to (without working any harder).
When you interview a prospective server or bartender, tell them:
You'll easily provide better service, and that means happier customers and better tips! Some of your customers will order and pay ahead of time. Accurate orders come straight from the customer and go right to the kitchen, so you don't have to worry about being blamed for mistakes. You won't have to worry about getting stiffed on the bill, and you can spend a little more time with your customers instead of running back and forth to the register. Plus, tips are added by default unless the customer chooses to change it…but with the great food and service they receive, they're likely to give you more than the default!
You'll serve more customers during a single shift. But you won't have to work harder or faster to make that happen. When customers order and pay online ahead of time, they spend much less time waiting around taking up valuable seats. You can expect to turn tables much faster and earn at least double or triple the tips you're used to.
You'll build deeper relationships with your customers more quickly. From the first time an aBitNow customer walks in, you'll probably recognize them by face from their profile photo in the app and be able to call them by name! When customers return, you'll have notes about them from prior visits you can pull up and refer to. Imagine being able to "remember" the little details that tell customers they're special to you: ask about their kids by name, or when they plan to return to the favorite vacation spot they mentioned last time…or recommend a dessert you know they haven't tried yet.
When you interview prospective kitchen staff, tell them:
You'll easily turn tickets faster without feeling rushed. With clearly displayed real-time tracking of times for current orders (and a heads up on advanced orders), it's never been easier to pace your work and stay on track. Plus, you'll never feel behind because you know exactly what's happening and can plan ahead for orders coming in the next few minutes and in the next few hours. When jIT menu items are orders, these can be prepped and served in less than 5 minutes!
You'll enjoy a more relaxed and supportive kitchen. With Dedicated Station Displays, you'll see not just individual order details, but even cook tips and hints on timing. You'll gain confidence in the menu and master dishes sooner with easy-to-follow tips unique to the process at your station (fry, grill broiler, sauté, salad, sandwich, dessert, etc.).
You'll manage inventory with less stress. With real time stock counts at your fingertips, if you run out of an item, you can communicate that to your servers right away, eliminating frustration for you, front of house staff, and customers.
You'll be the clear employer of choice in a tight labor market when you offer employees a workplace with less stress and better income opportunity.
And with aBitNow, you can make good on these promises you make during the interview, and that means you'll have less employee turnover and you'll spend less time advertising, interviewing, and training new staff. Your team will bond faster and will work like a well-oiled machine, and that's good for everyone!
Attracting and Keeping Great Workers Is Just One of the aBitNow Benefits for Managers
Yes, aBitNow can help you attract and keep the best employees. But it can do so much for you and your restaurant. Here are some of the additional aBitNow benefits for hard-working managers:
Realize more revenue with faster table turnover and shorter customer wait times
Minimize food waste with better inventory management and pre-paid "to go" orders that are always picked up
See the whole picture with real-time stats, end-of-shift reports, and other robust reporting
Keep the best employees longer with smooth systems and better tips
Enjoy more satisfied and loyal guests who order and pay online, then get in and get out quickly
Cut down on wasted time by employees taking phone orders and dealing with restless customers enduring long wait times
When you build a great team, massive success is within reach. You just need that competitive edge when it comes to attracting and hiring the very best people out there, and aBitNow can give you that edge. We invite you to schedule a demo with one of our knowledgeable consultants so we can show you exactly how this innovative platform will make you and your restaurant the Employer of Choice.
Schedule a demo now by calling 508-947-1478 or register for a demo online